Many do not know what the word "caricatures" means. Even more do not know how to spell it. But this is a type of illustration we specialize in. It is the art of emphasizing the distinctives of a person in a humorous way. You can hire us to your next party gathering. We charge $150 an hour with a minimum of 2 hours. If it's just the face, we can do a face within 5 minutes. Some people are easier to draw than others so the execution time varies.
We can do it using pen and ink or we can do a digital image which we send to you via cell phone. We can really creative here. One of our business clients set us up so the guests could follow the progression of the caricature on a monitor and have the finished work emailed to their office where they printed and framed the finished product.
Another way to get your caricature done is to send us your photo and we will send you the digital caricature for your smart phone, share, print and frame. It's a perfect gift that will remind the benefactor of your kindness every time they see it.
Call us to see how we can serve you best.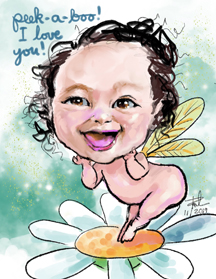 Perfect for your smart phone.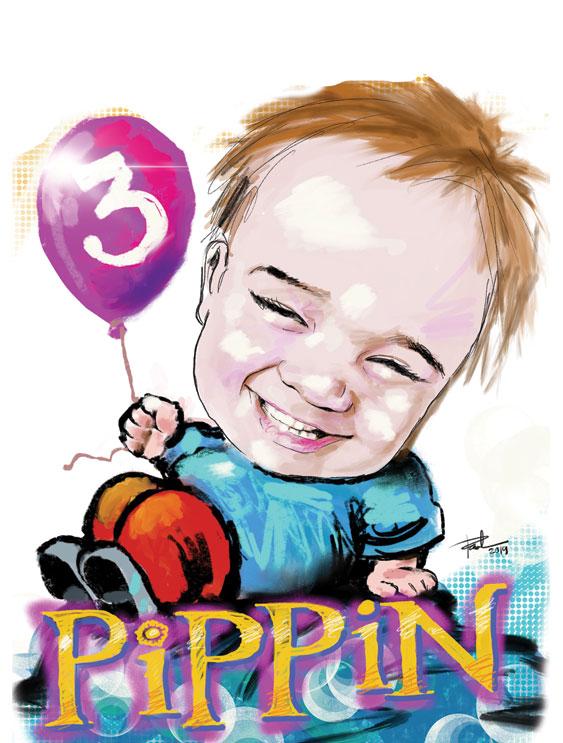 Perfect for framing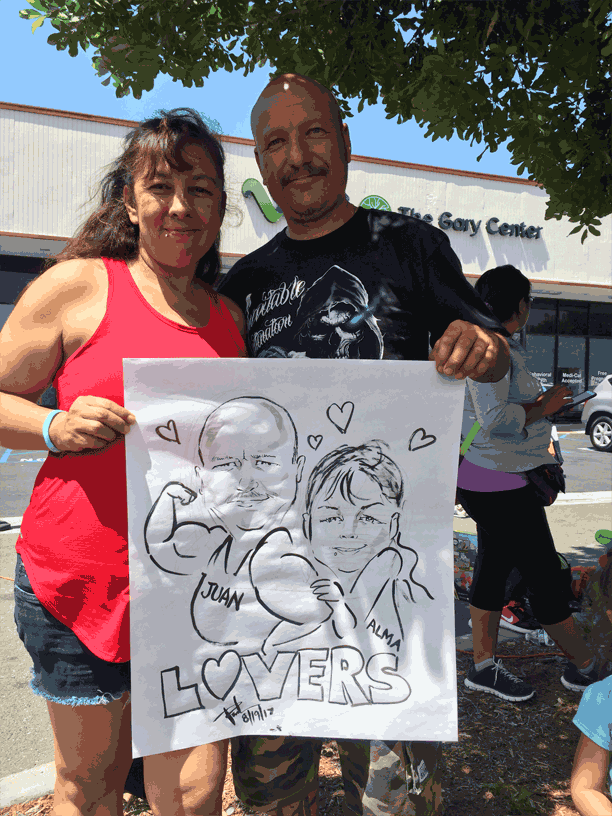 Live caricature rendition. Even the toughest characters soften up when they see their caricatures.